Curriculum Intent
The intention of the three-year KS3 programme of study, will aim to build on the work completed at KS2 and aim to foster a love of learning through the exploration of engaging topics. Fluency in English will ensure students can access the full curriculum on offer. A high-quality education in English will enable students with the skills to speak and write fluently so that they can communicate their ideas and emotions to others. Through reading, pupils will have the chance to explore different periods of literary history and gain an understanding of the context. Through the choices of literature and non-fiction, students will have the chance to develop culturally, socially, morally, intellectually and emotionally.
The two year KS4 programme of study will ensure that pupils expand further the knowledge and understanding of reading and writing, spoken language and expand on the vocabulary development undertaken at KS3. By equipping students with such skills, it will then maximise potential at GCSE as well as developing skills of language which are essential to participating as a member of society.
The two year KS5 programme of study will enable students to build a greater depth of knowledge on some key aspects of literary history. Students will develop subject expertise by engaging with a wide range of texts developing a critical voice that is informed by literary theory and wider reading.
Curriculum Journey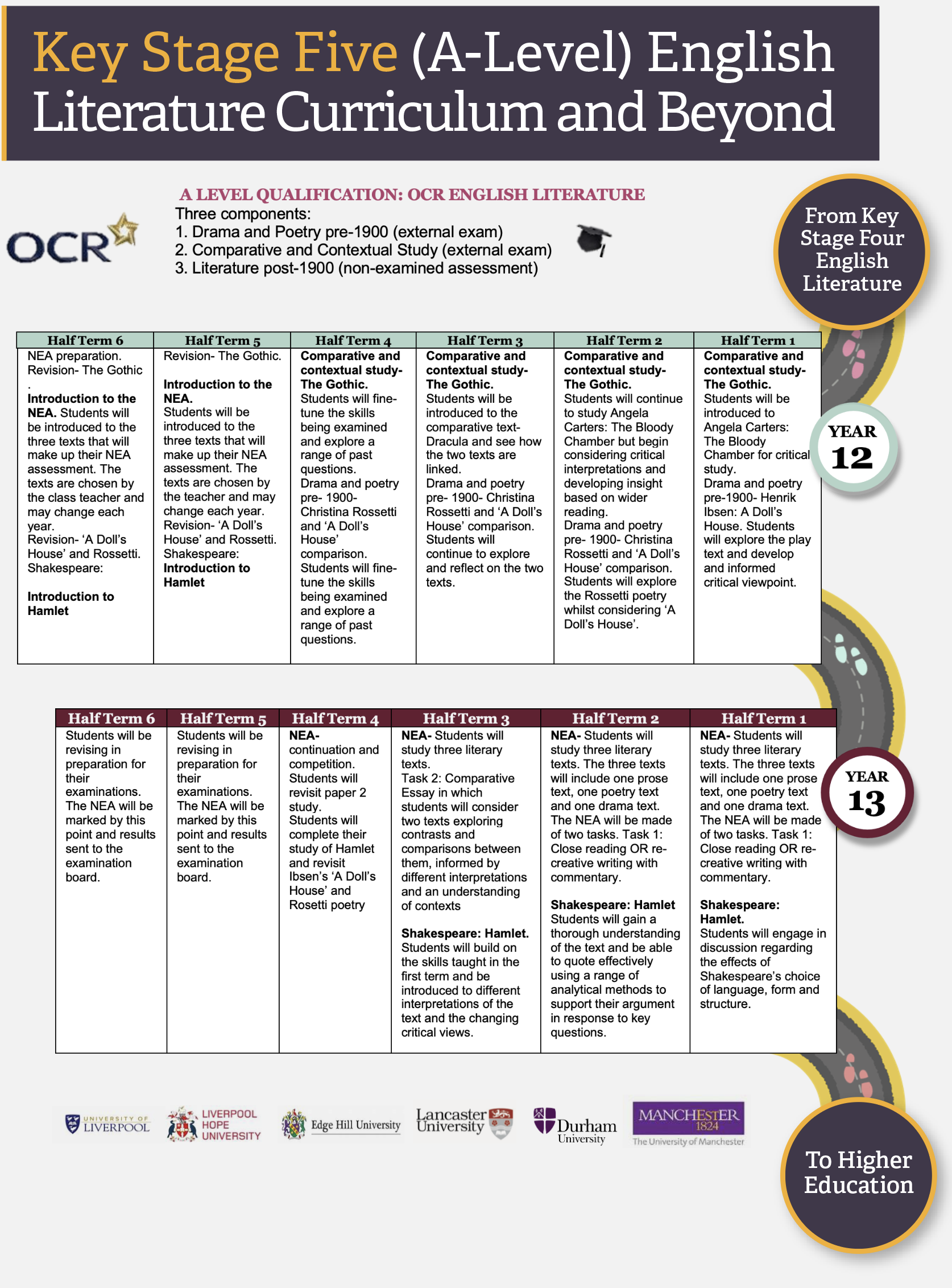 Curriculum