Curriculum Intent
Our intent is to develop students who understand how to become pioneers of the future using the principles of information, computation and how digital systems work. We equip students with understanding of how to use computational thinking and creativity to solve problems. We develop practical skills for the future workplace and for students to become an active participant in a digital world.
We teach students to think creatively, innovatively, analytically, logically and critically. There is a strong focus on programming throughout our curriculum as well as the theoretical aspects of Computer Systems. We focus on the impact of digital technology to the individual and to wider society making links to uses of technology in our day to day lives.
Computer Science has become an ever-growing part of human life, affecting many aspects of a person's day, we at Maricourt recognise the importance of ensuring our students are experienced in an exciting and rapidly evolving subject.
Steve Jobs"Everyone should learn how to code, it teaches you to think."
Curriculum Journey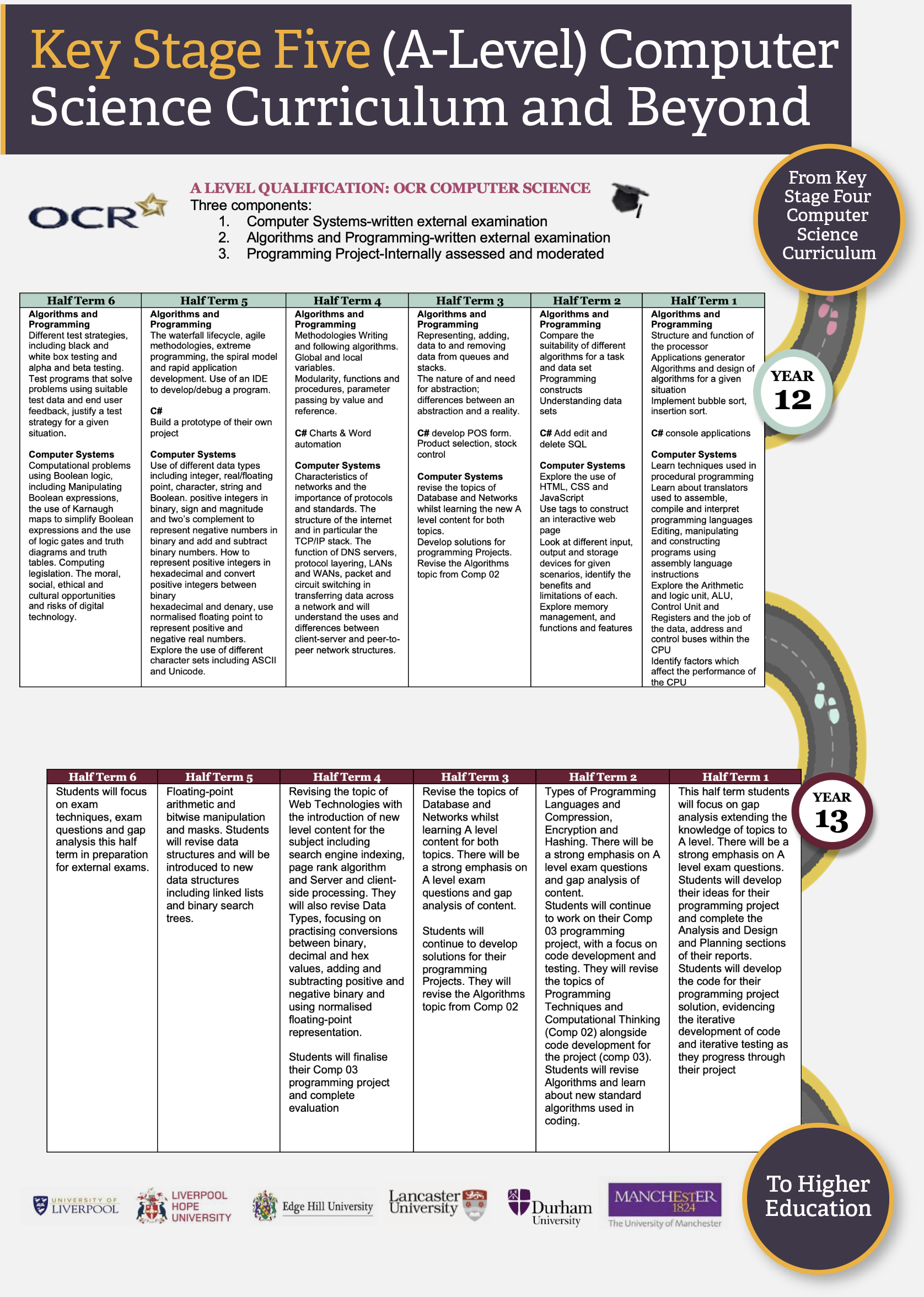 Interested in studying
Computer Science at GCSE?
GCSE Exam Specification
Interested in studying
Computer Science at A-Level?
A-Level Exam Specification
Curriculum