Welcome to the Maricourt Chaplaincy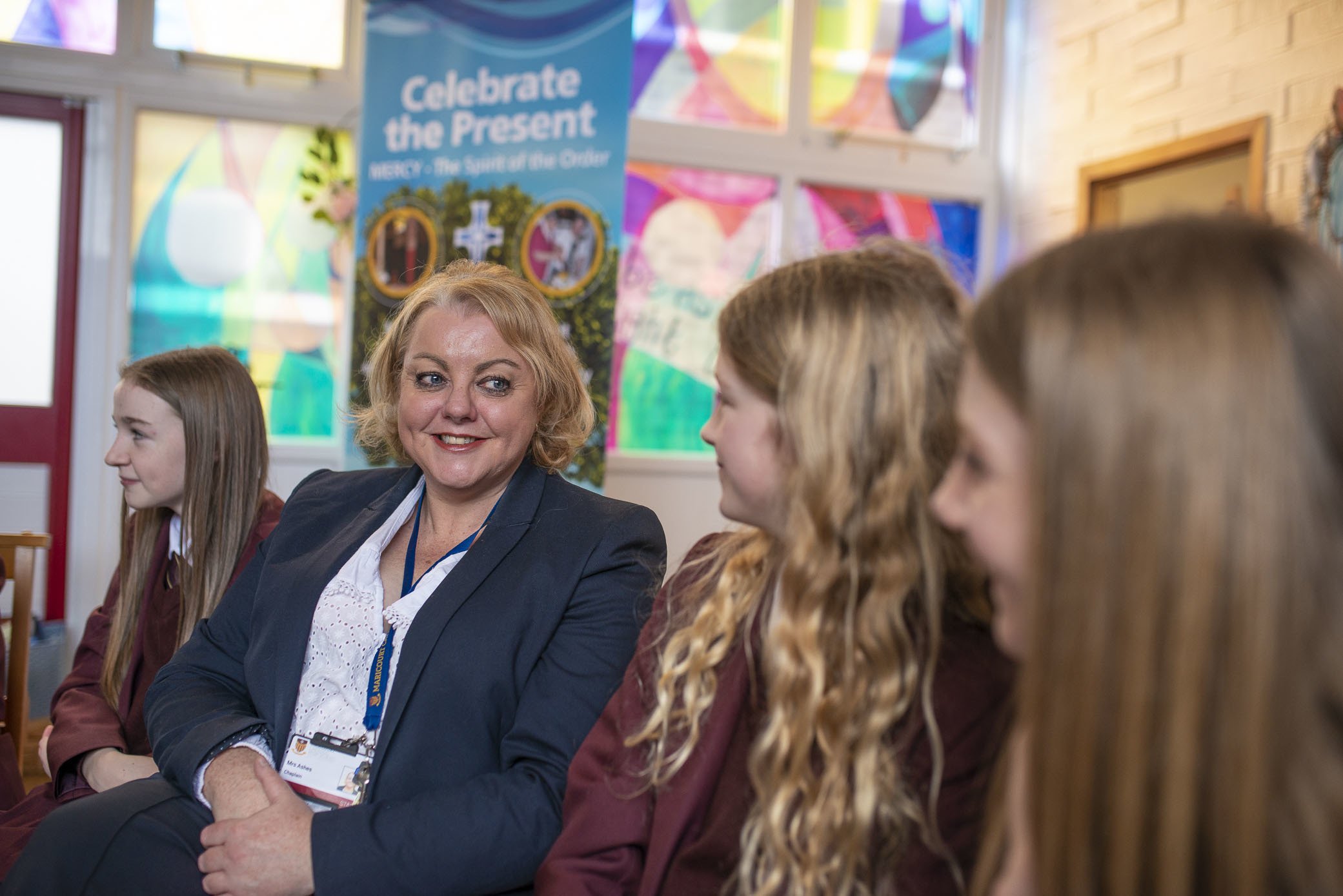 My name is Julia Ashes and I am the chaplain here in Maricourt. Before coming to Maricourt as chaplain, I worked as a youth worker for the Church, a retreat worker and an RE teacher in a large comprehensive school in the Archdiocese. I am humbled and privileged to take the baton from Ken, the previous Chaplain and I'm thoroughly enjoying being part of such a warm and vibrant community What chaplaincy is about… In the school, I am responsible for working with others to ensure that the Catholic mission and ethos of the school becomes a reality - living and evolving and not just a written statement. The values we strive to live by every day are at the heart of our Mission: 'Maricourt seeks to provide and sustain a living Catholic community which is rooted in Christian values and where growth and knowledge, respect, love and fellowship are shared by all.' Each aspect of the Mission statement is an invitation to growth - spiritual, personal, academic, emotional and social. As Chaplain my role is to support the journey of each and every young person as a unique child of God. I enjoy leading young people and staff in worship especially at important times of the year like Christmas and Easter. We are incredibly lucky to have a dedicated network of Deanery priests who, when available, are happy to celebrate Mass with us in the school Chapel An essential part of Chaplaincy is supporting the RE department.
As part of preparations for receiving the Sacrament of Confirmation year 8 pupils spent time in the Chapel reflecting upon the gifts and fruits of the Holy Spirit. They worked in small groups, had a short meditation and explored the lives of male and female Saints. Pupils were reminded to register online at LiverpoolCalled.org.uk to ensure that they are registered to be confirmed in their local parishes.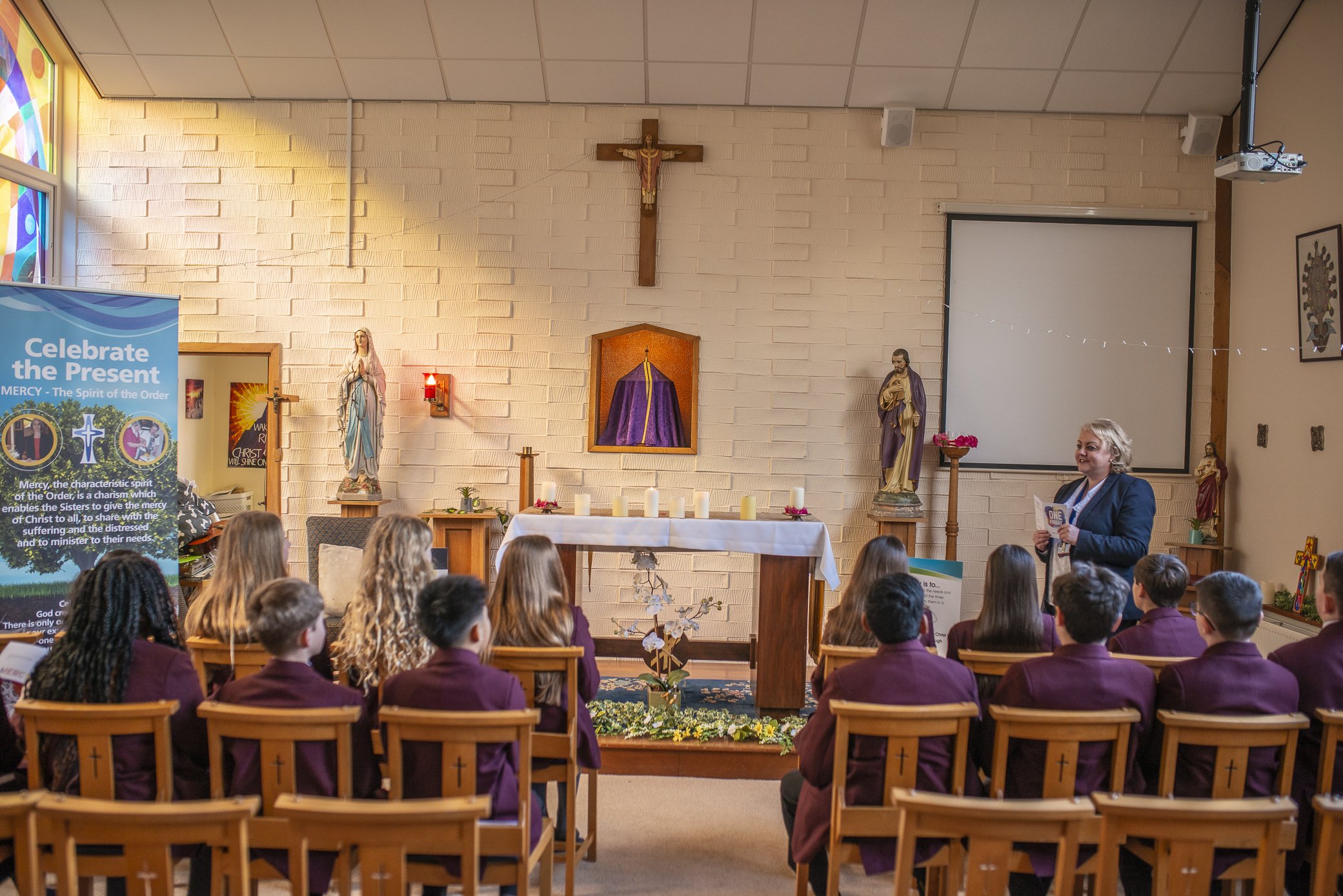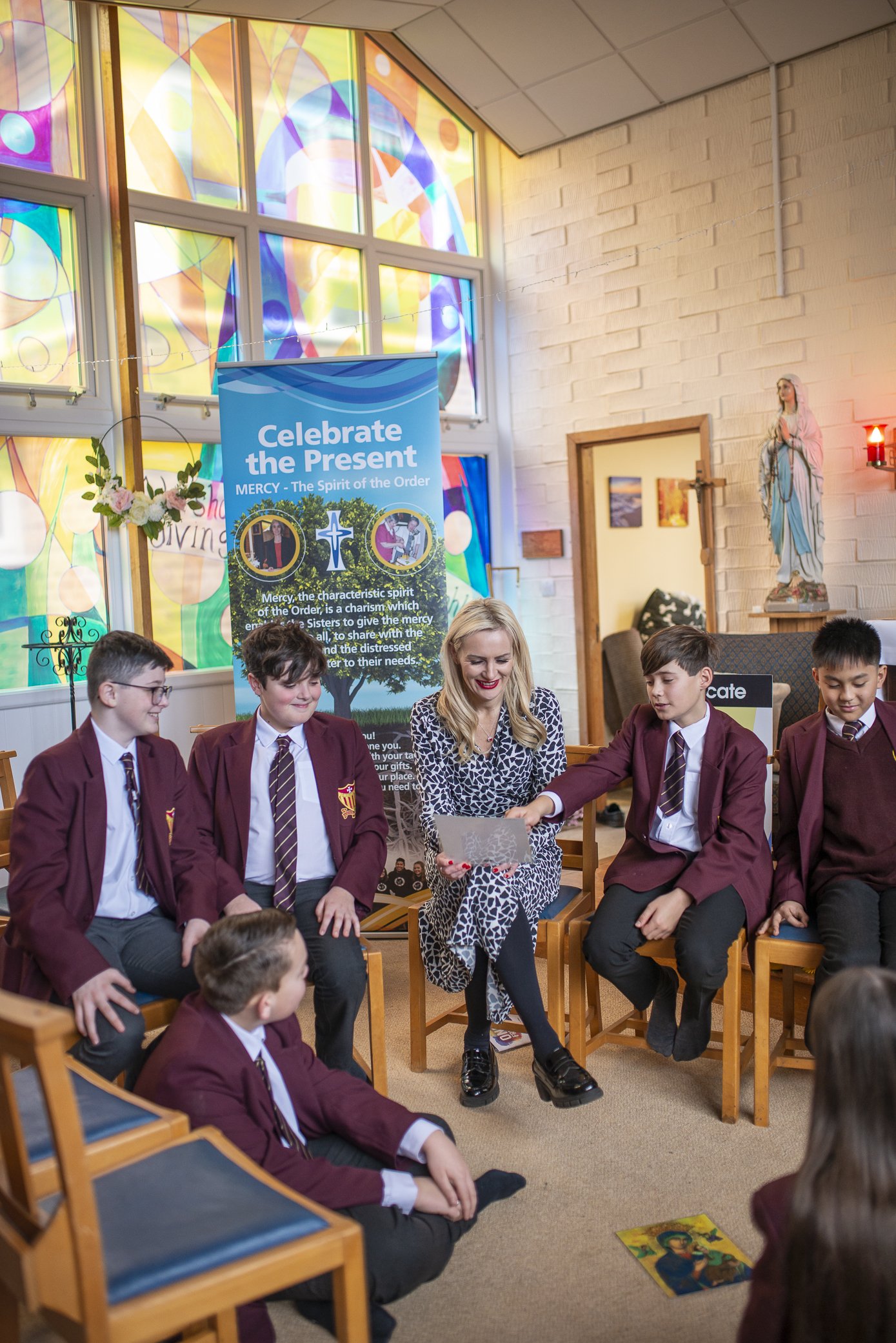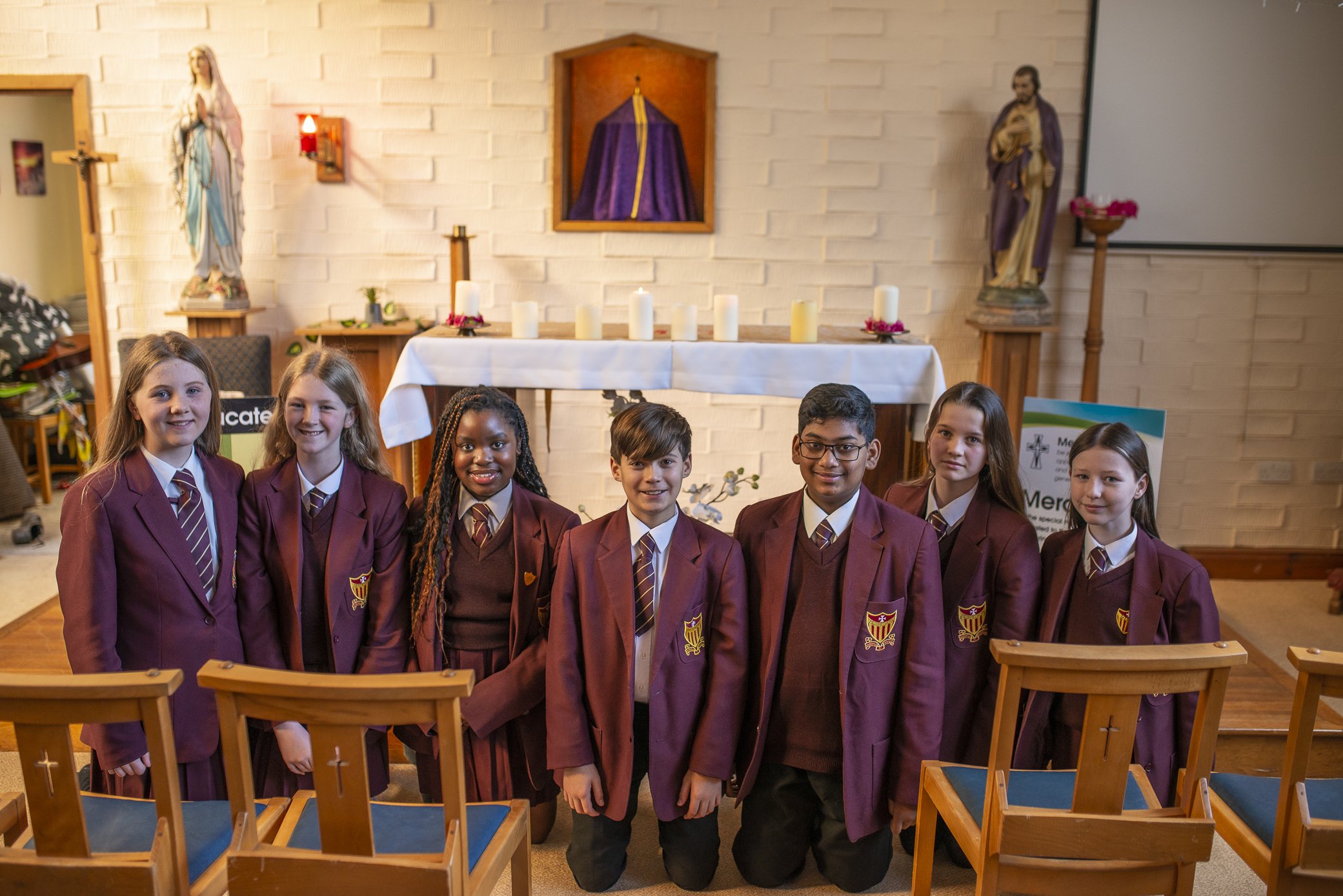 Since joining Maricourt I have established Chaplaincy Captains – a leadership role within Chaplaincy for year twelve and thirteen pupils. The aim of the Chaplaincy Captains is to be a source of inspiration for our younger pupils. The current Chaplaincy Captains take a lead in guiding the Faith in Action group which is made up of pupils from year seven and year eight. Together, they raise awareness across the school of issues around social justice and what we can do as a Catholic community to respond to emergencies and injustices with compassion and action.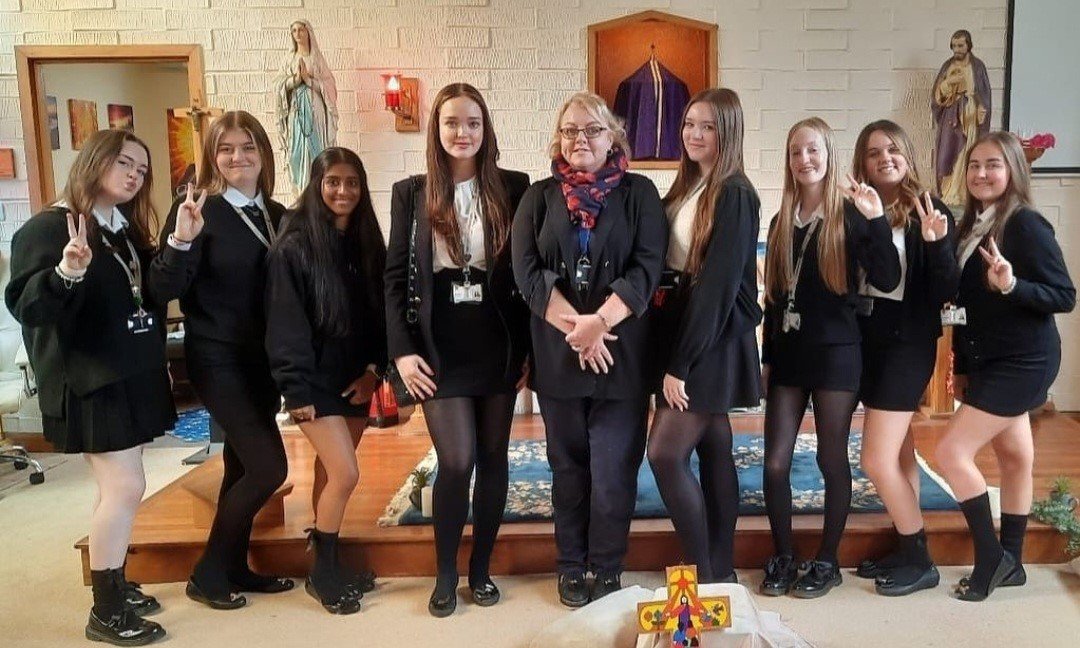 As part of this year's 'Living Lent' campaign the Chaplaincy Captains and Faith in Action group will be launching the CAFOD's Live Simply campaign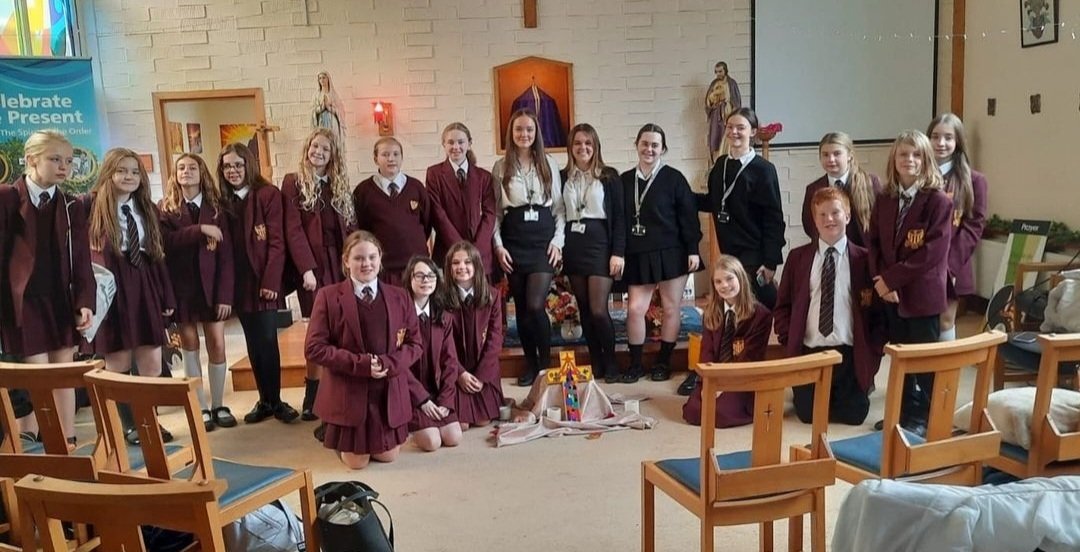 Our Students

For our students, these are often the most exciting and challenging years of their lives and they are some of the most important too. This is the time they start to really develop physically, socially, emotionally and spiritually so it can be a very uncertain time. I hope to, along with other staff, be a guide, a support and a mentor for them in this stage of their lives. The chaplaincy door is always open!
As a chaplain I believe in what Jesus said – he came that we "could have life, life to the full" (Jn 10:10). It is my dream and prayer that our students' journey through Maricourt will be a time when they felt they lived life to the full.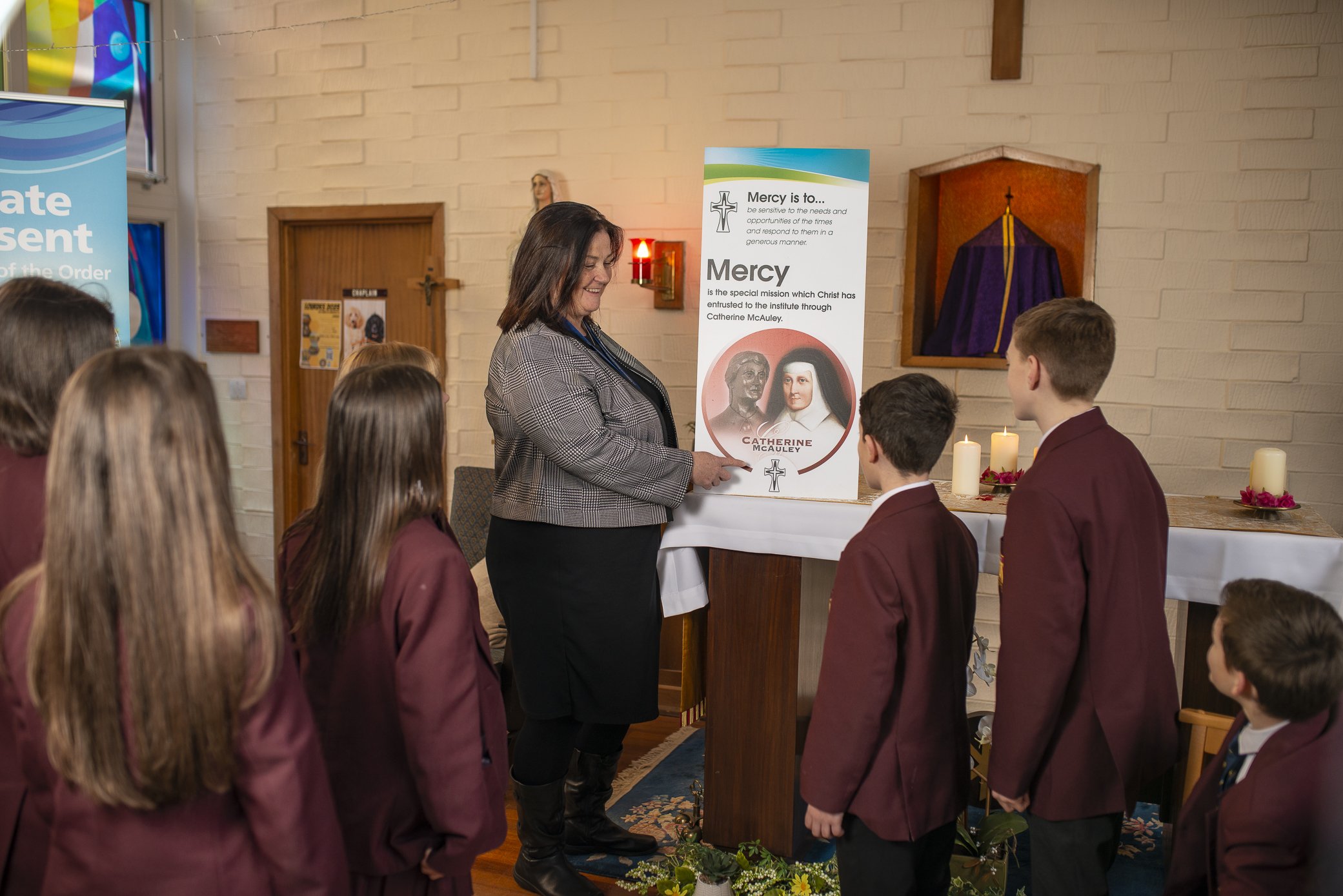 We are a living Catholic community…
Parents/Carers
Just as it is for young people, this time of life can be a roller-coaster for their families too! I try to work alongside them and make sure that their child is supported in every way possible. To do this, I work closely with the Senior Leadership Team, Progress Leaders, pastoral staff, teachers and learning mentors.
Our staff
We have an incredible staff in Maricourt and we are proud to call ourselves a family. I believe that teaching is one of the most important vocations in our society today and chaplaincy aims to support all our staff, whatever their capacity, as they seek to help our students realise their full potential. That is why my ministry is to them also; I offer advice, guidance and prayer as we journey through the academic year together.
Wellbeing