Curriculum Intent
"You are never too small to make a difference." - Greta Thunberg
For pupils, Geography at Maricourt is their gateway to the rest of the world. It is our intention to ensure that the Geography curriculum inspires pupils to be curious and have a fascination about the world and its people that will remain with them for the rest of their lives. Our students will acquire the skills, knowledge and worldwide understanding to become active global citizens within our dynamic and ever-changing world. Teaching equips learners with knowledge about diverse places, people, resources and natural and human environments, together with a deep understanding of the earth's key physical and human processes. As pupils progress, their growing knowledge about the world should help them to deepen their understanding of the interaction between physical and human processes, and of the formation and use of landscapes and environments. This encourages many students to continue their study of Geography at both GCSE, A Level and in their further education at university.
The sequenced curriculum enables students to acquire a grounded understanding of human and physical issues, on a range of scales. From our local area to a regional, national and international stance. These building blocks then allow for students to apply their knowledge and understanding to case studies across the world, allowing for synoptic links to be made between geographical topics, issues and conflicts. The subject supports the development of a wide range of skills, through problem solving activities, critical thinking, decision making activities, independent research, group work, to name but a few. The inclusivity of the subject is key, allowing all learners, of all abilities, to engage fully, through a wide range of teaching strategies and support networks.
We plan to challenge pupils' beliefs about the world we live in and encourage them to be inquisitive about the future of our planet. Our curriculum has been chosen to ensure pupils are equipped with knowledge about current issues facing the world around us, while also ensuring students are taught the Geographical skills they need for the future. We enhance the cultural capital of the students through a range of extracurricular opportunities. This ranges from an in-school Geography club, to local day trips, and to national or international residential trips.
Curriculum Journey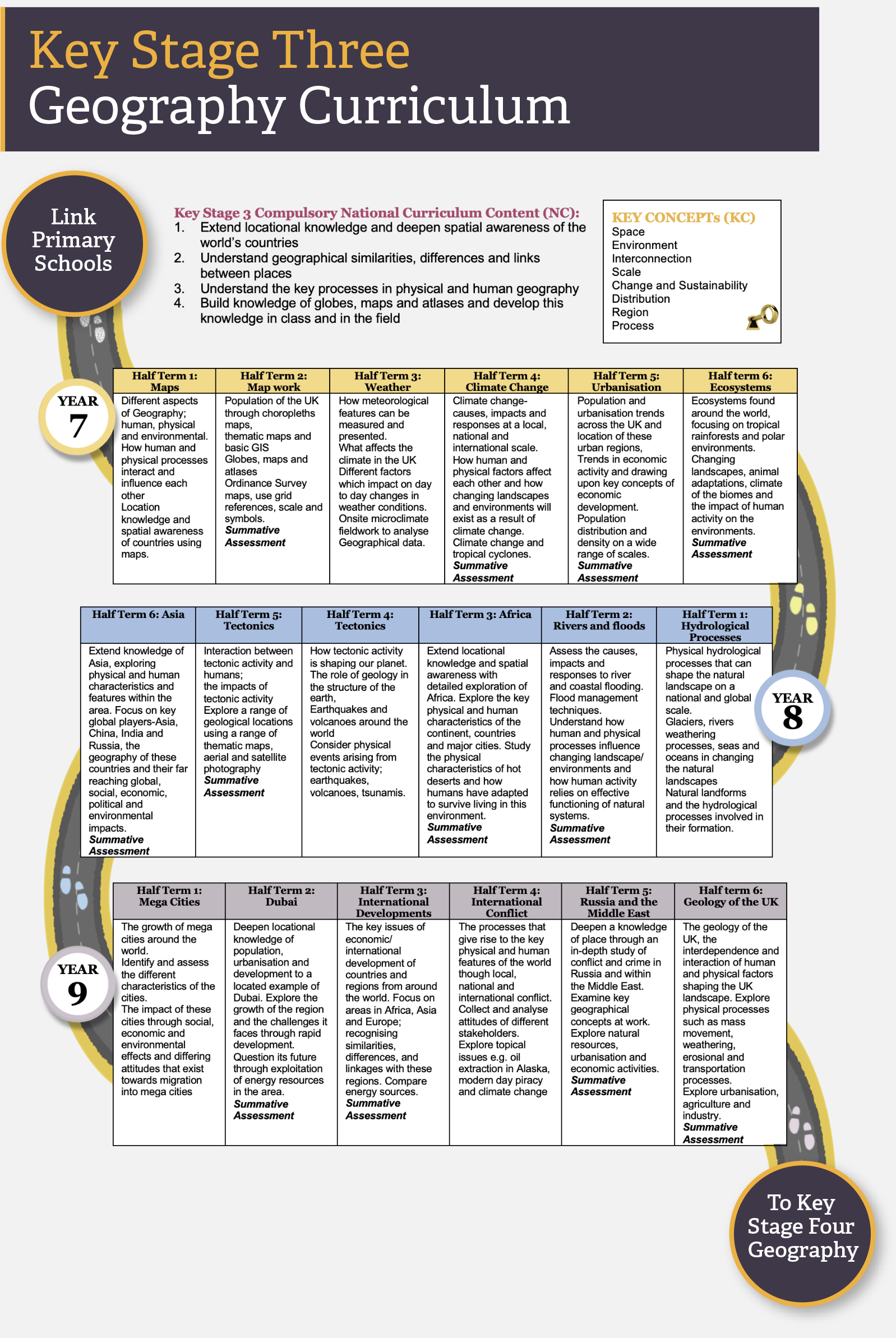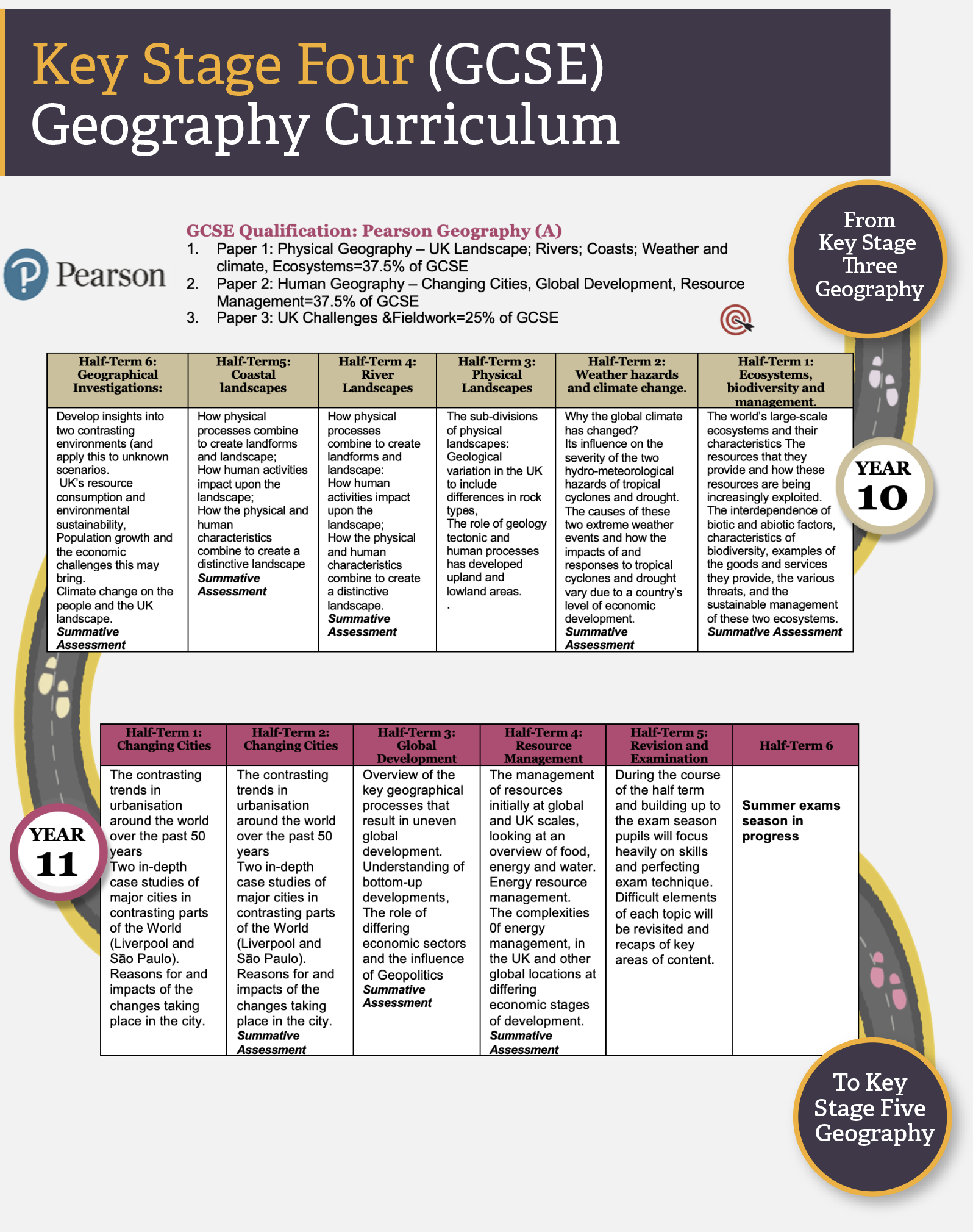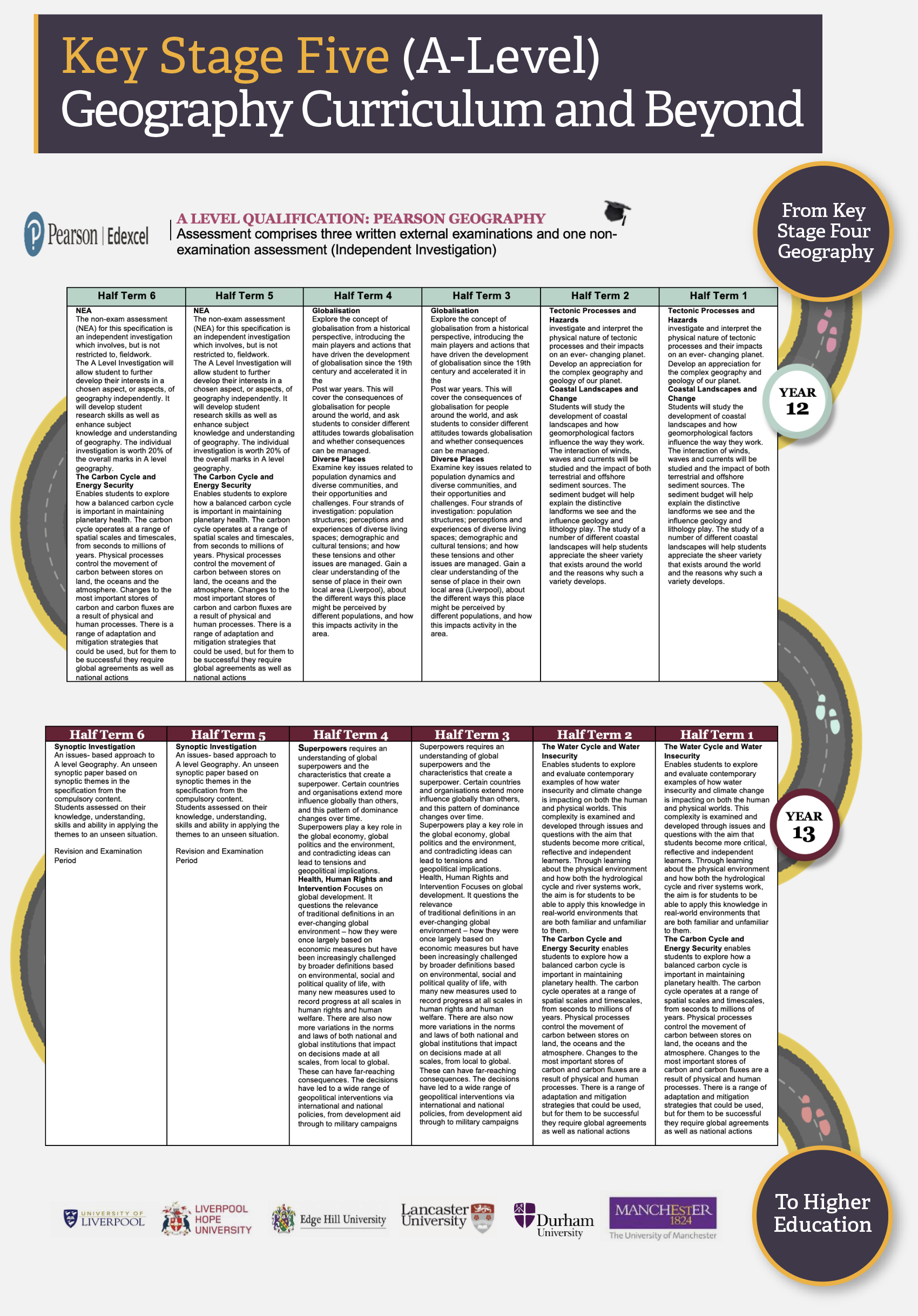 Curriculum