Curriculum Intent
A high quality Psychology course offers an engaging and effective introduction to Psychology. Students will learn the fundamentals of the subject and develop skills valued by Higher Education (HE) and employers, including critical analysis, independent thinking and research.
Our Psychology course covers approaches and methods related to the core areas of Psychology – cognitive, social, biological, developmental, individual differences and research methods providing a solid foundation to develop this further. It builds on skills developed in the sciences and humanities, and enables progression into a wide range of other subjects.
Psychology offers a wide range of topics that ensures students experience an interesting, diverse and coherent course of study with lots of links to contemporary issues we face today. Students are offered the opportunity to put into practice Psychological methods to gain a full and complete understanding of the practices used in the Psychology field.
Curriculum Journey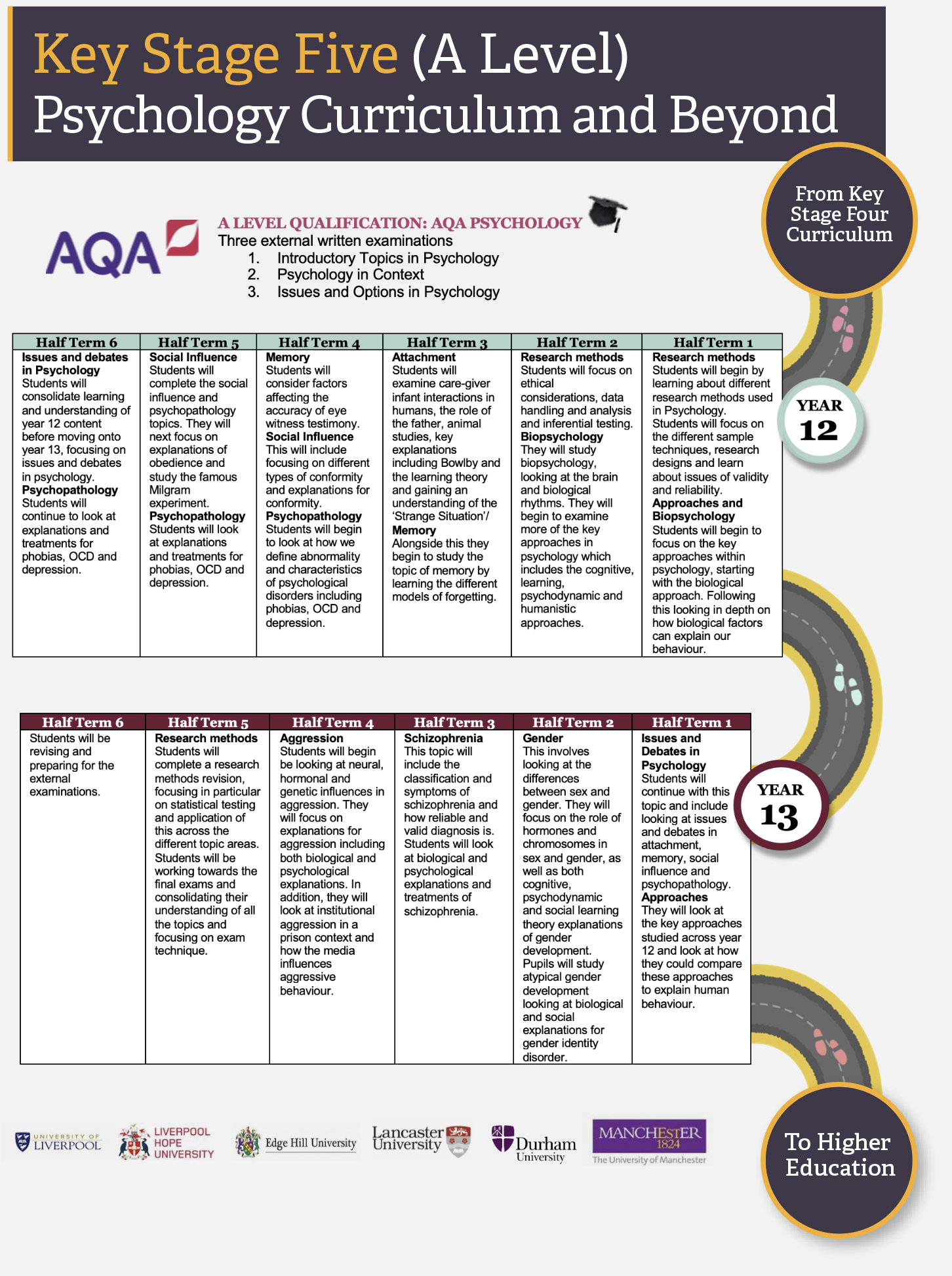 Sixth Form Centre