Curriculum Intent
Our intent is to develop students who understand how to become pioneers of the future using the principles of information, computation and how digital systems work. We equip students with understanding of how to use computational thinking and creativity. We develop practical skills for the future workplace and for students to become an active participant in a digital worlde them for both Higher Education and Employment. Understanding the social, economic and political developments in the UK and abroad should allow our young people to play a greater part in today's society and enable them to make informed political decisions.
Curriculum Journey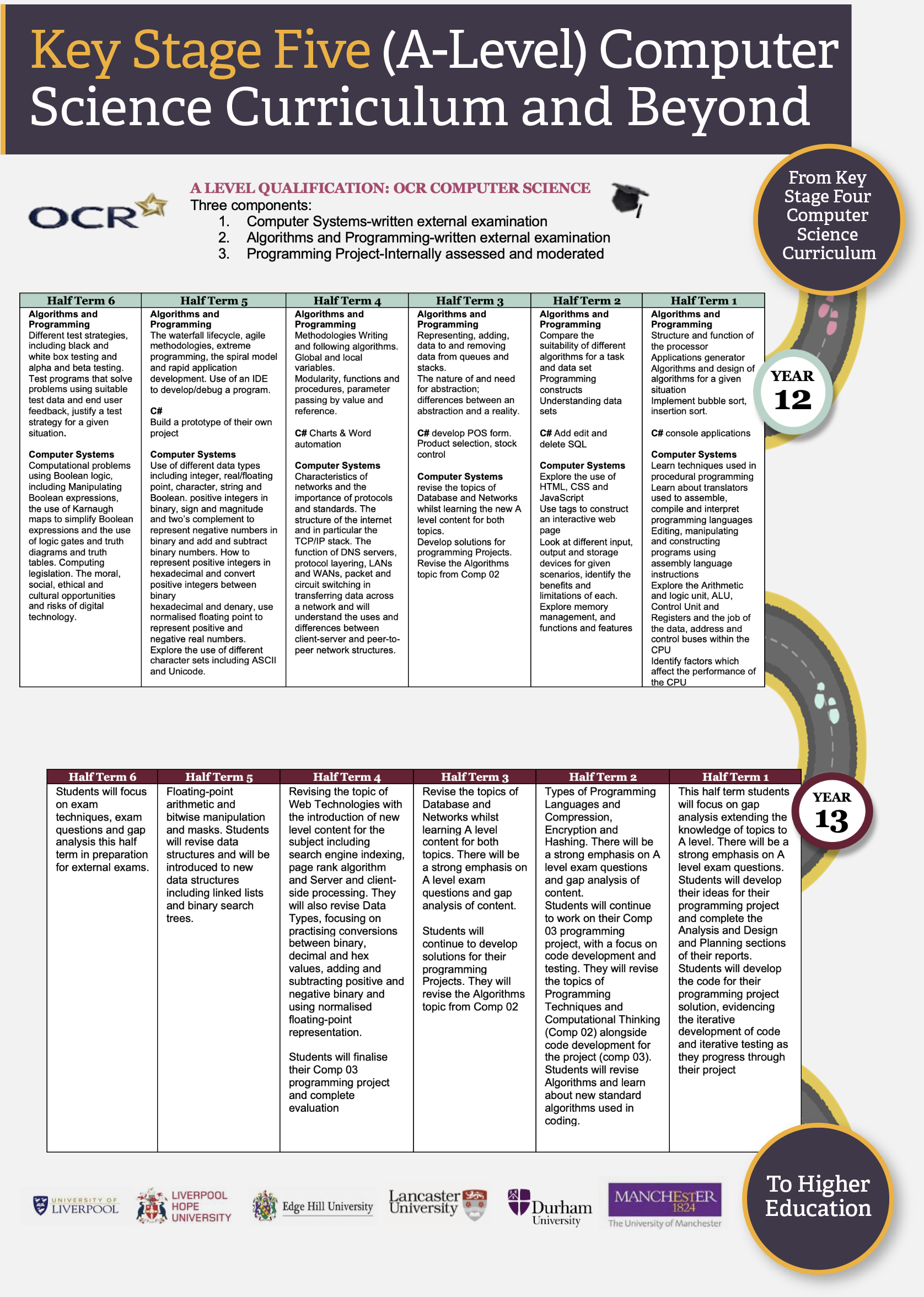 Interested in studying
Computer Science at A-Level?
A-Level Exam Specification
Sixth Form Centre