Curriculum Intent
At Maricourt we're passionate about the benefits that learning a language can bring.We strongly believe in languages as a skill for life and something pupils should enjoy and find rewarding. We enjoy expanding students' cultural knowledge whilst developing their language skills.Studying Spanish at Maricourt broadens pupils' understanding of the Hispanic world and instils life-long linguistic skills.
We encourage and expect learners of all abilities to experience the rewards of learning Spanish and achieve their best byinspiring them through an engaging and carefully planned curriculum.Linguistic knowledge is taught contextually within topic areas and using the target language to model and encourage pupils to communicate in the foreign language. The sound foundation of core grammar and vocabulary taught at KS3 are building blocks for the more in-depth learning at KS4 and KS5.
Our Spanish curriculum at Maricourt includes linguistic and cultural content that motivates, engages and inspires our pupils to take their learning forward to GCSE, A level and beyond.
Curriculum Journey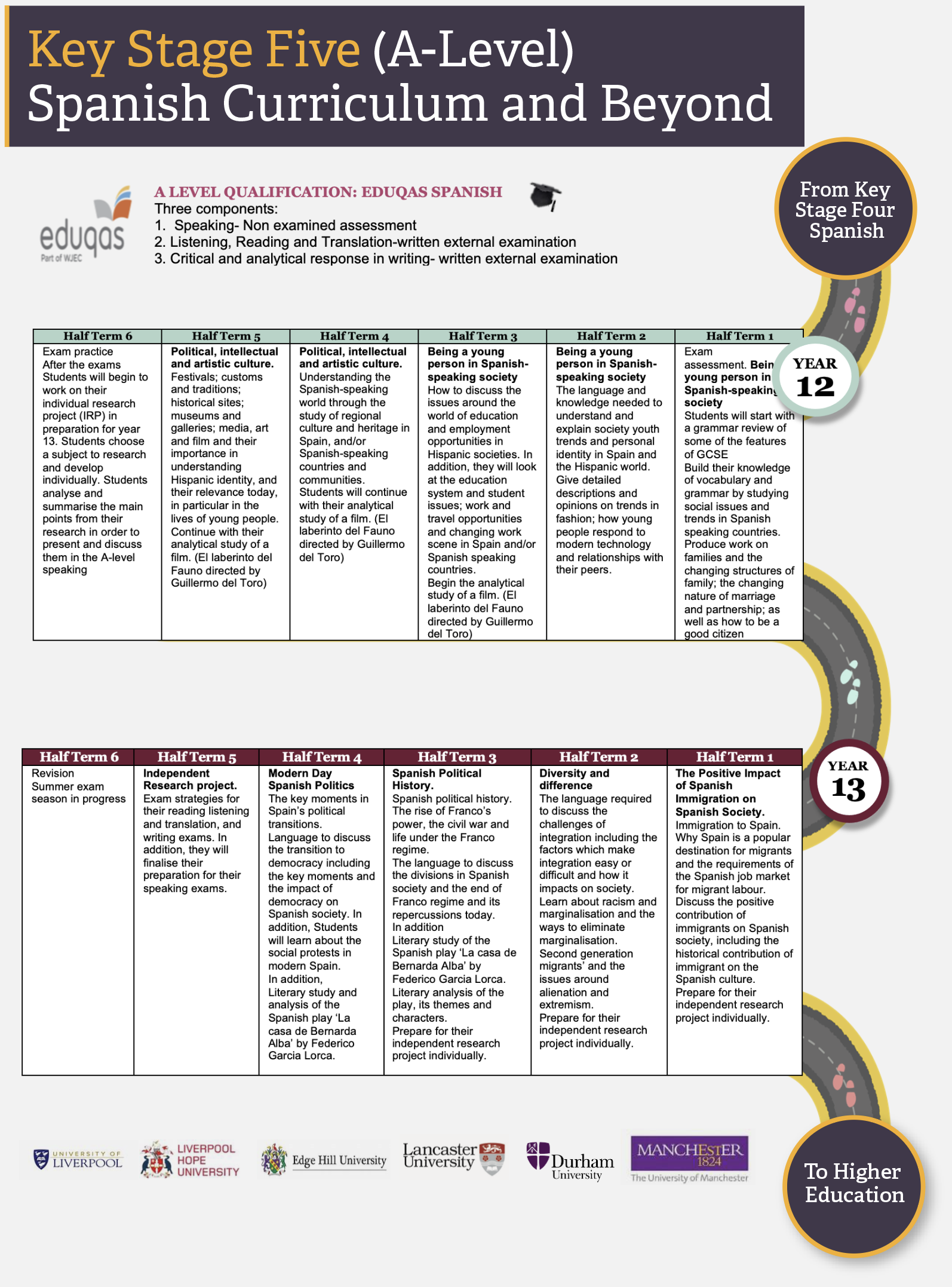 A-Level Exam Specification
Sixth Form Centre