Mental Health and Wellbeing
We respect and uphold our central belief that all pupils are uniquely made in God's own image for a specific role in this world. It is entrusted to all the staff of Maricourt to ensure that all pupils realise their full potential and develop as confident individuals.


All staff are committed to providing students with a solid foundation that allows students to have a healthy heart and a healthy mind and have the confidence and resilience to continue with this mindset into their adult life.


Coping strategies, positive mindset, resilience training, Christian meditation and prayer are an important part of our school life. We have a designated Wellbeing Centre, Learning Support Centre, Student Services and Chapel.


The pastoral support system is a strength of the school with each year group having a progress leader and assistant progress leader. We have a school chaplain, learning mentors, a school nurse, careers advisor, SENDco, a number of designated safeguarding leads, SLT wellbeing lead and experienced form tutors.


"I loved Maricourt because of the amazing friends I made, the constant support I received from my teachers, and the extracurricular activities and trips." Past pupil 2020


"Leaders, including governors, have created a cohesive community where pupils are valued as individuals and cared for extremely well." Ofsted
Sefton Mental Health Team have produced a Children and Young Peoples Emotional and Well-being Toolkit.
Here you will find support services by category, online, via telephone and those available in your local area.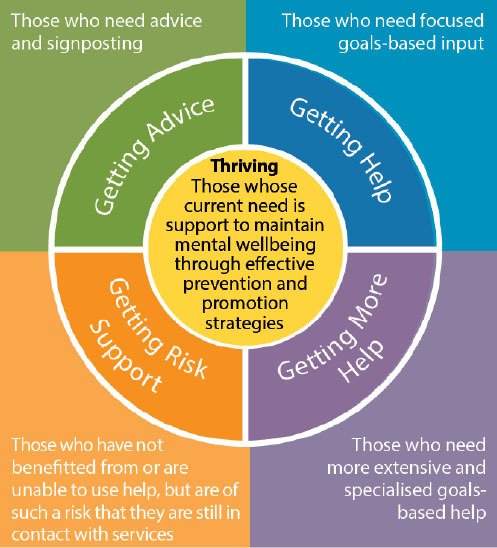 Click here to download the Directory of useful Links and Resources
Click here to download the Pupil and Staff Well-being policy
Mental Health and Wellbeing Resources for Teachers and Teaching Staff
What's On Your Mind? with Dr Alex
The Government's Youth Mental Health Ambassador, Dr Alex George, presents this series of five films on First News Education TV developed with the Department for Education and Sky Kids.
Click here for the First News Education website
Horizon
"We have teamed up with one of our ex-pupils, now at Spitfire Consultancy, to bring you the Horizon Programme – a simple motivational coaching course that will help you focus and realise your potential"
Click here to find out the aims of the program.
Self-harm Handout and Useful Links
Wellbeing