Here you will find lots of useful resources, links and tips to support you in making healthy lifestyle choices. The aim of this page is to not only give information, advice and guidance on a wide range of topics, but also give you the ability to signpost support to those in your network who may need it.
Aim of the Maricourt Catholic High School PE department
We want every pupil to have the knowledge, skills and confidence to lead a healthy active lifestyle and participate in lifelong physical activity.
This is very much in line with the current National Curriculum Expectations that requires…
In Years 7-9 Pupils should be taught to: take part in competitive sports and activities outside school through community links or sports clubs, and
In Years 10 &11 Pupils should be taught to: continue to take part regularly in competitive sports and activities outside school through community links or sports clubs.
The Chief Medical Officer recommends that pupils should engage in an average of 60 minutes exercise per day.
Where to take part in physical activity outside of school.
| | | |
| --- | --- | --- |
| Website | Social Media: Twitter | Facebook |
| | | |
To help our pupils to find somewhere to take part in Physical Activity outside of School, click on the link below to the BBC's Get Inspired webpage…
https://www.bbc.co.uk/sport/get-inspired
To find out what Sport or Physical Activity you may be best suited to, there is a brilliant free online questionnaire that you can access by clicking on…
https://www.bbc.co.uk/sport/get-inspired/44877708
To find a Sports Club local to you, click on…
https://www.bbc.co.uk/sport/get-inspired/45353880
When our pupils leave Maricourt Catholic High School, the Chief Medical Officer recommends that they take part in 150 minutes of moderate, or 75 minutes of intense Physical Activity per week, our aim is to prepare all pupils to be able to follow this guidance and lead a healthy and active lifestyle regardless of their level of participation.
Sefton Mental Health Team have produced a Children and Young Peoples Emotional and Well-being Toolkit.
Here you will find support services by category, online, via telephone and those available in your local area.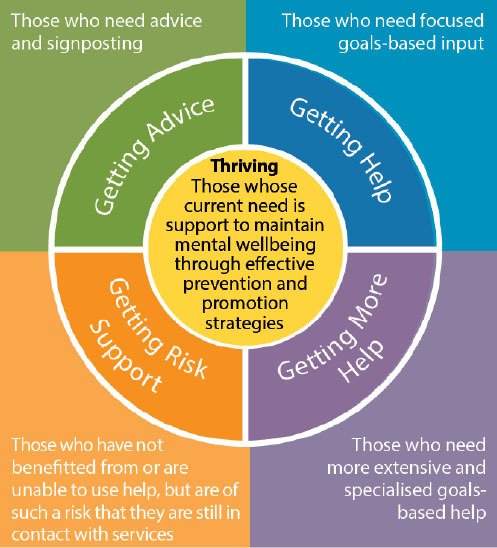 Below we have selected some key links, covering a variety of areas.
Bullying
Anti-Bullying Alliance | United against bullying
Racism and racial bullying | Childline
Racism Videos
Celebrating Culture and Differences ft. Muna and Teeyana | Voicebox | Childline
Am I Racist? ft. Scola | Voice Box | Childline
Racial Stereotypes ft. TeeyanaAromi | Voice Box | Childline
Bullying Videos
6 things to do if you are being bullied
3 top tips if you think someone is being bullied
Building Confidence After Online Bullying | Childline

Domestic Abuse
Venus Charity | Empowering, promoting and supporting women, young women and their families
Refuge Against Domestic Violence - Help for women & children.
Useful Video
Teenspeak: Domestic Abuse - What can we do now?
Useful App
Freephone 24 Hour National Domestic Violence Helpline – 0808 2000 247
Women's aid

Relationships/Sexuality
Healthy and unhealthy relationships | Childline
GYRO- LGBTQ+ Youth (YPAS) - Liverpool CAMHS
Homepage - Mermaids (mermaidsuk.org.uk)
Useful videos
LGBTQ+ Stereotypes ft. Calum McSwiggan | Voice Box | Childline
My Coming Out Story: My Parents Found Out ft. Ben Hunte | Childline | Voicebox
Consent explained Ft. Jack Howard | Voice Box | Childline
Instructions-for-safety-plan.pdf (childline.org.uk)
Internet Safety
Social media and online safety | NSPCC Learning
UK Safer Internet Centre - Online Safety Tips, Advice and Resources | Safer Internet Centre
Useful videos
What Is Digital Citizenship? - ClickView Libraries - ClickView
Self-Esteem and Social Media - Social media i... - ClickView
Positive Social Media Strategies - How can we... - ClickView
Drugs and Alcohol
Honest information about drugs | FRANK (talktofrank.com)
https://youngminds.org.uk/find-help/looking-after-yourself/drugs-and-alcohol/
Rehab Recovery is a helpline that can assist if you are suffering with any form of substance misuse and addiction
Useful videos
Drugs ft. Addaction | Voice Box | Childline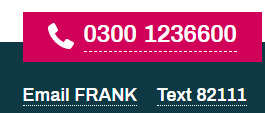 Support with Smoking
https://www.nhs.uk/better-health/quit-smoking/?gclid=COnai7Czje8CFfBBHQkdEMoJjg
https://www.nhs.uk/live-well/quit-smoking/quitting-smoking-under-18s-guide/
Gambling Support
Healthy Habits
Food:
How the food you eat affects your brain - Mia Nacamulli - YouTube
What is The Eatwell Guide - YouTube
Being active
How playing sports benefits your body ... and your brain - Leah Lagos and Jaspal Ricky Singh
Sleep:
Sleep Health Topics | National Sleep Foundation (thensf.org)
How Is Your Phone Changing You?
Yoga and Exercise
Yoga for Anxiety ft. Nicole from Yotism | Childline
Get fit for free - NHS (www.nhs.uk) free 10 min workouts\yoga\pilates
Fitness Studio exercise videos - NHS (www.nhs.uk)
LFC's Home Workouts with Andreas Kornmayer | Mobility and Core session (youtube)
Sure Football@(surefootball) • Instagram photos and videos
Wellbeing