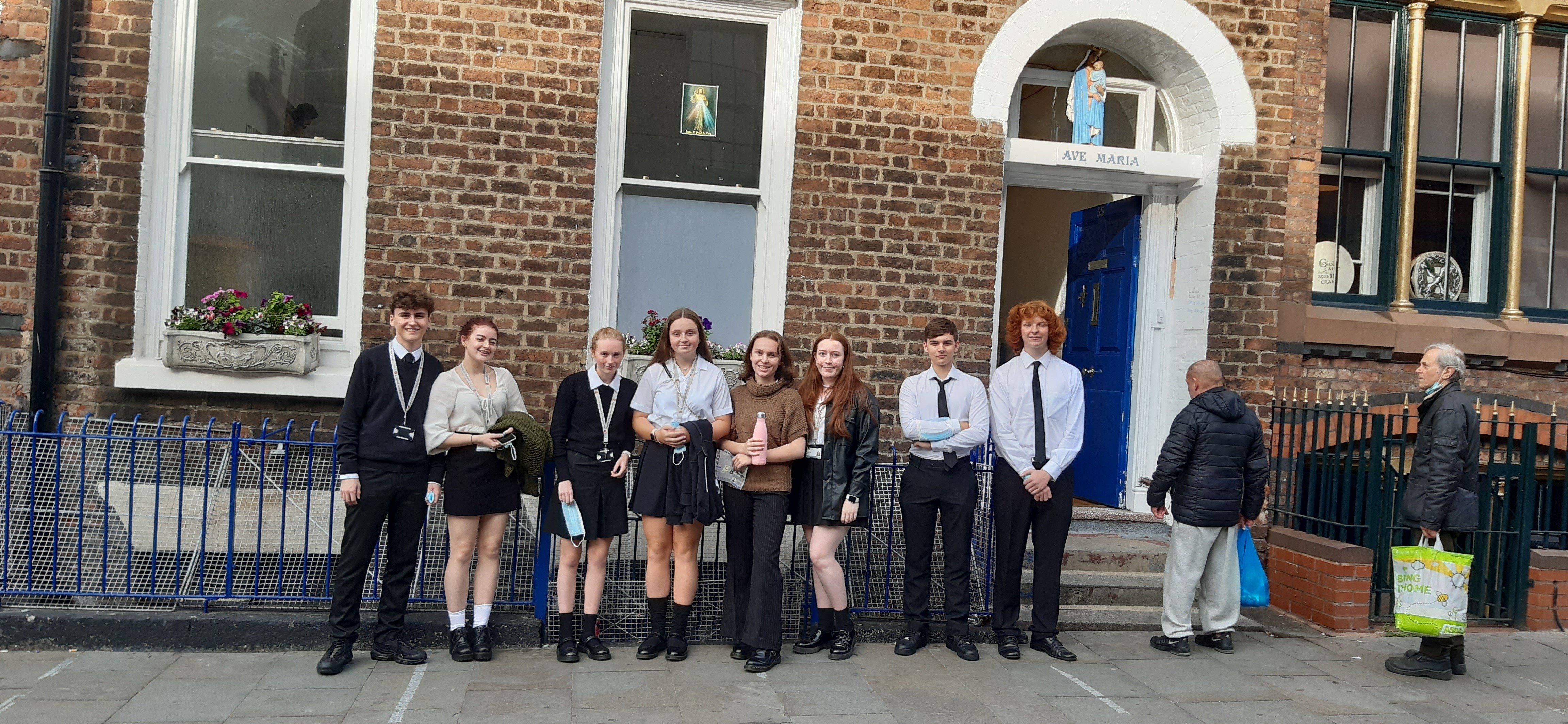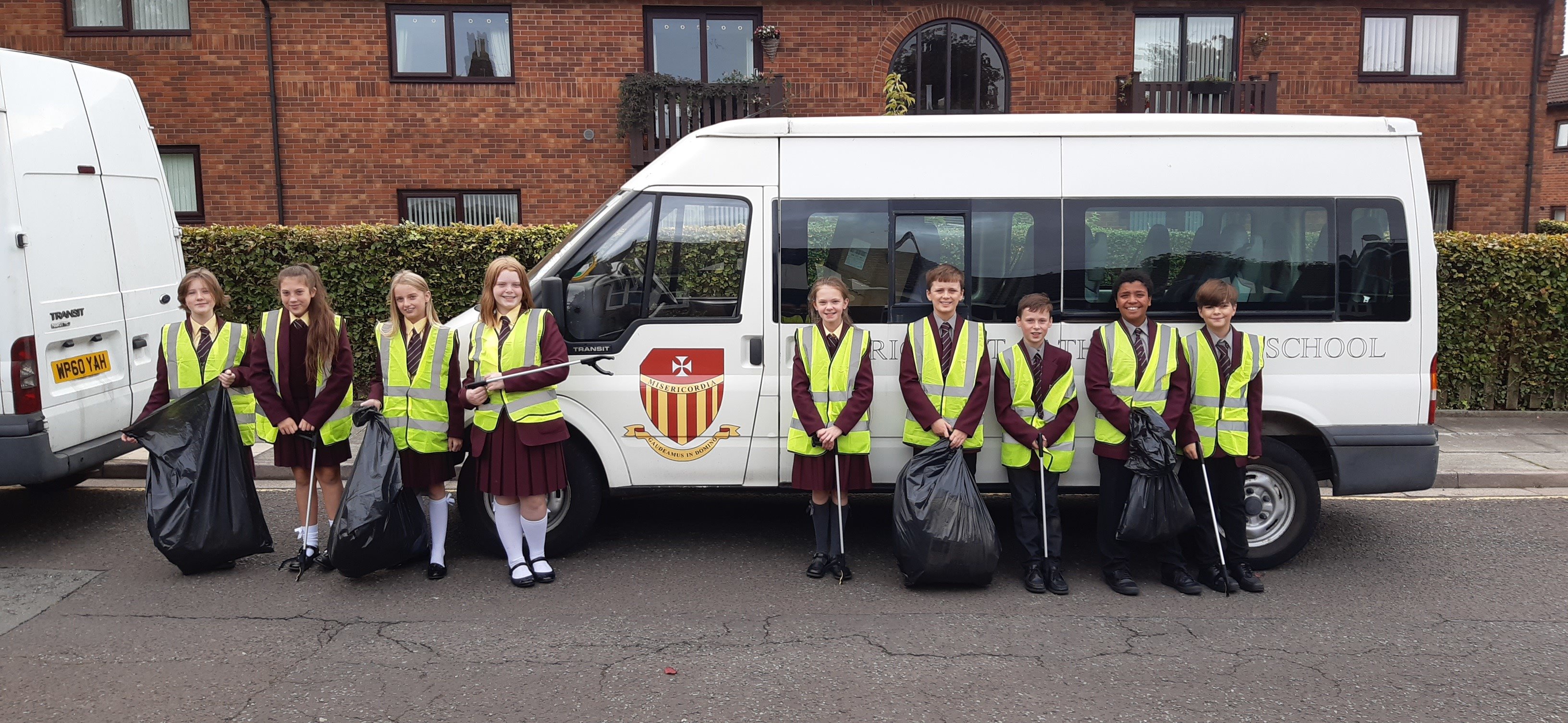 On September 24th each year, Maricourt Catholic High School celebrates Mercy Day, which marks the day that Venerable Catherine McAuley, the founder of the Sisters of Mercy, opened the doors of her House of Mercy in Dublin to feed, clothe and educate those most in need on the streets. This year, the school created Mercy Week and co-ordinated activities and events for its students throughout the week to provide opportunities to put the Mercy Education Values into action.
On Monday the theme was hospitality and the Year 7 students welcomed their families into the school for the "Good Cup of Tea" event, where everyone watched a presentation, prayed together enjoyed a cup of tea and some delicious treats. On Tuesday, the theme of compassion inspired the students from the Sixth Form Centre, along with their chaplain Mr. Ken McCabe, to visit the Missionaries of Charity in Seel street, where they prayed with the Sisters, helped them prepare food and serve it to the men who called at the door.
Wednesday's theme of justice focused on CAFOD's "Eyes of the World" campaign as the Art and Modern Foreign Languages students created illustrations of eyes that will be used to remind the leaders at the COP26 meeting that the students of Maricourt will be watching them. On Thursday, the theme was service and Mr McCabe with his band of merry Year 7 litter pickers visited areas in the local community, showing their commitment to the environment. Finally, Mercy Day on Friday was a day off for all staff and students but, in assemblies and collective worship throughout that week, students were challenged to not simply indulge themselves on this day but to do a simple act of charity for another and, in this way, live out the true spirit of Mercy Day.
School Life