Jo Huddart - Liverpool City Region Careers Hub - Enterprise Co-ordinator
The Enterprise Coordinator (EC) sits at the heart of the local Enterprise Advisor Network (employer volunteers) in order to help schools and colleges improve their careers and enterprise activities and to engage with the world of work. Through establishing the local and national contexts the EC will focus everyone's efforts on programmes and activities that are most effective in motivating young people, supporting independent choice, and supporting positive outcomes for young people. The EC can be a critical friend both supporting & challenging the schools Careers Education.
1. Building Networks
2. Supporting Careers Leaders
3. Backing the Gatsby Benchmarks
Mary O'Shaughnessy Cadent Gas - Enterprise Adviser
Working with Maricourt Catholic High School the role of an Enterprise Adviser (EA) can help support pathways into industry and shape young people's futures. The work of the EA can help bridge the gap between the world of work and education, working with the Careers Leader and wider senior leaders of the school or college to create opportunities for young people. These opportunities include: looking at strategic plans/policies, supporting the school with individual students aspirations by introducing to colleagues with Cadent Gas and further networks & supporting whole school events where appropriate.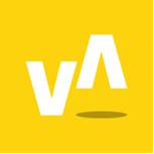 Curriculum