A WARM WELCOME
FROM THE HEADTEACHER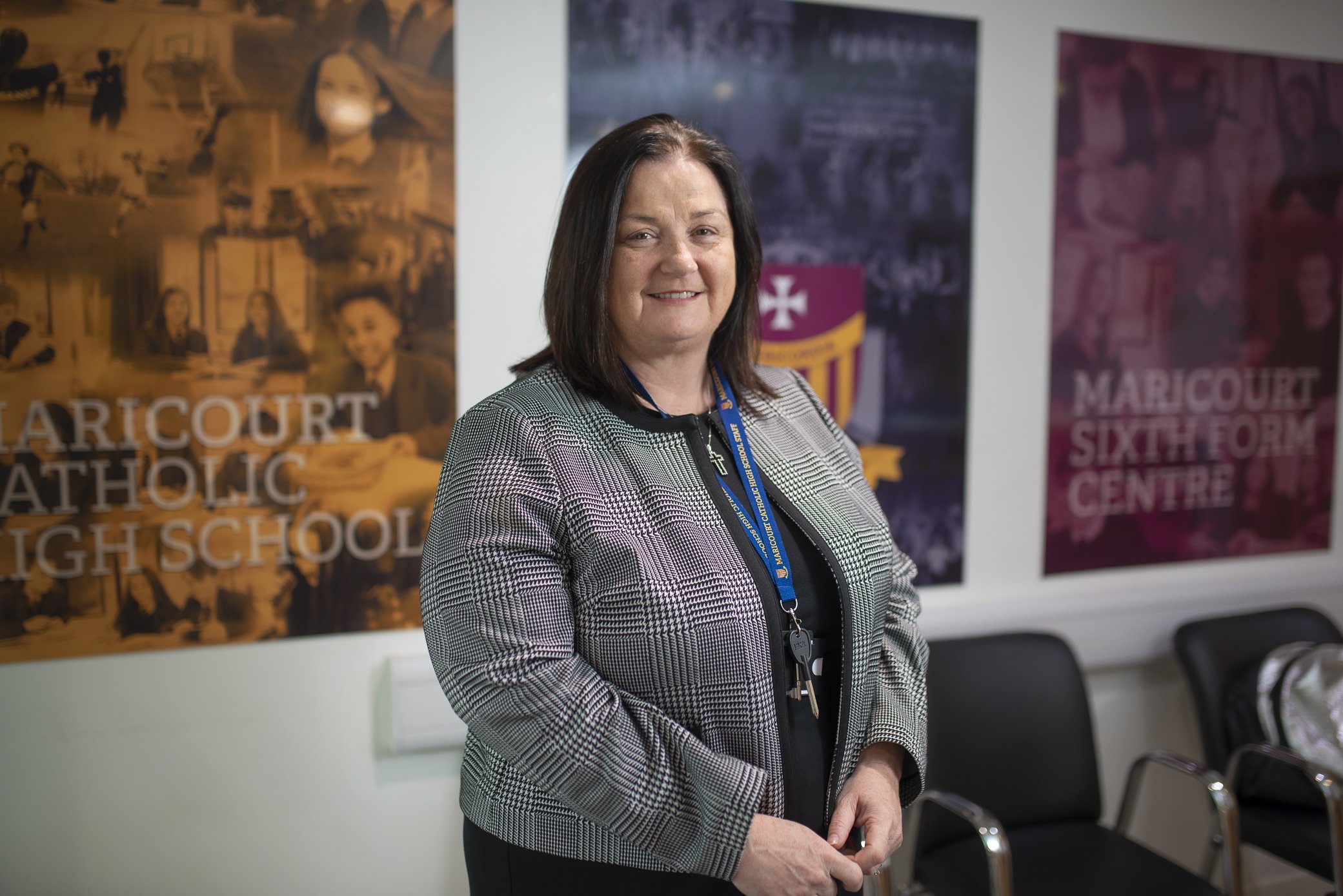 I am delighted to welcome you to Maricourt. We are proud to have been serving the Catholic community since 1957. Founded and remaining under the trusteeship of the Sisters of Mercy, Maricourt is a school where the Catholic faith is taught, lived and celebrated in all aspects of school life. We are immensely proud of our 'caring community', 'friendly and polite pupils' and the 'positive attitudes to learning' acknowledged and quoted in our most recent Ofsted inspection (May 2022)
Maricourt is an 11-18 voluntary aided mixed comprehensive school. The school has an excellent reputation for academic excellence and student development. We seek to educate the whole person and provide excellent opportunities in sport, music, the arts, technology and leadership development, including the Sixth Form.
Our community places great emphasis on our inclusive family atmosphere in which all are nurtured and encouraged to be the best they can be and to develop their God given talents. We have an outstanding pastoral care system, which is supported by a team of highly dedicated and specialized staff including learning mentors, a school counsellor and Chaplain. This allows us to provide outstanding emotional and spiritual support to all. Our distinctive Mercy ethos is the foundation of everything we do.
Through strong partnerships with parents and carers, and building on the work of our partner primary schools and parishes, we aim to enable all our students to grow into young adults who are ready to take their place in the world; full of confidence, kindness, empathy, integrity and courtesy.
We are a school where the individual is cherished, and we welcome you to visit us to see what we have to offer.
Mrs T Hatton
HeadTeacher
School Mission Statement:
''Our Maricourt family, with Christ at the centre, is a community of welcome, compassion and respect in which we are encouraged to discover our true purpose and empowered to achieve the extraordinary so as to be the change we want to see in our world.'
CURRICULUM
INFORMATION
As a school community we are challenging ourselves all the time to strive to be the best and we demand that students and parents share the same aspirations.
We have a broad and well balanced curriculum offer which aims to develop the 'whole person'. This is combined with a caring, supportive and nurturing environment so all students can achieve their full potential. We are proud of our inclusive curriculum which is accessible to all and we have been awarded the SENDIA,SEND Inclusion Award.
Students can access the VLE here