Careers and Enrichment Bulletin Half Term 5
May 2023
Dear Parents / Guardians,
We have had another busy half term with inspirational career and enrichment events across school.
Key Stage 3
Year 7 have started their careers sessions in which they have accessed Kudos which is one of our career platforms that allows students to view their personality traits and career interests. They will use this annually as they move through their key stages and assess and track their interests for future destinations. The well being champions have been working hard using their gardening skills and developing the well being garden for all to use. Well done Year 7.
Year 7 and 8 watched a live theatre performance and Q&A session from the Smashed Live team. This focuses on underage drinking themes and the impacts it can have. Year 7 are now preparing for their whole cohort aspirational visit to Edge Hill University next term. We look forward to taking them here as they get a head start on viewing what future destinations consist of and how to aim and set goals to get there. Year 9 student L. Antrobus showcased some of his fantastic photography skills and shared some of his amazing pictures taken at Dunham Massey.
EITC Programmes have started with year 9 and 10 focusing on Aspiration, Careers and employability - 20-hour programme. Blooms programme has started with a year 9 and 10 cohort, which focuses on positive mindset, thinking to the future and resilience.
Key Stage 4
Year 10 Performing Arts, went to see Ocean at the End of The Lane at the start of the month, it was amazing, and we have used ideas and techniques from the show since, to enhance our practical lessons.
We stopped by the Eurovision stage near Lime Street Station and watched some arial acrobats rehearsing for the opening show. We were all very proud of the culture available to everyone in our city. A big thankyou to Mrs Liptrot for organising the event.
Year 10 girls had a great day at the ground of EFC to study personal development. Great feedback from staff was received so well-done Year 10. EITC also delivered a great event for empowering females which was great to see. Year 10 are now preparing to go out on work experience placements next term. Job descriptions and student packs will be delivered to you all in school after half term break. We were thrilled to see Andy birchall former student of Maricourt returning to inspire students about careers in the hospitality areas such as Aintree racecourse. The students had lots of questions for him which was great to see. Southport College came to visit to speak to students interested in this pathway and offer taster sessions.
Miss Ryan and Miss O'Connor took the 'Dance' girls to London to see Moulin Rouge. Feedback was it was phenomenal and some great sight-seeing around the capital.
Mrs Horrell and Maricourt staff organised the 'D of E trip' which students fully engaged in all activities. They had great weather for this as well. Well done all involved.
Year 10 Footballers have reached the Sefton Cup Final which is fantastic news. Good luck Year 10 boys!
.
Four of our year 11 students will be representing EITC at the Premier League Empowering Women Event in Leicester Stadium, what a fantastic opportunity. Six of our students have started Footsteps 41 programme focusing on Personal Development.
There was not a dry eye in the house for the Year 11 leavers photograph. They all look very smart and we cannot believe how fast time has gone by since they started in Year 7.
A Future skills survey has been emailed to all Year 11 students office 365 email accounts. Please complete when you get a spare 5 minutes to tell us your feedback about careers. We wish them the best of luck as they continue revising and working hard for their final examinations. Good luck Year 11!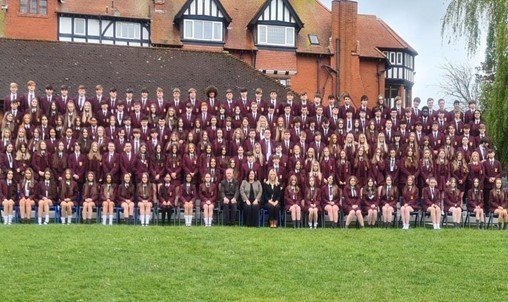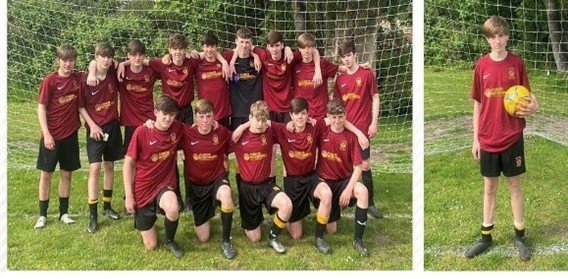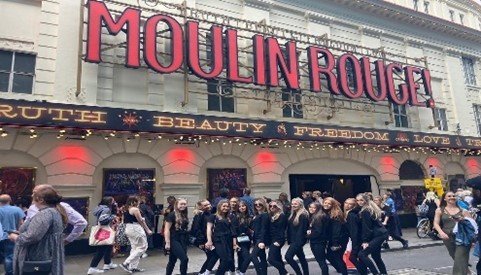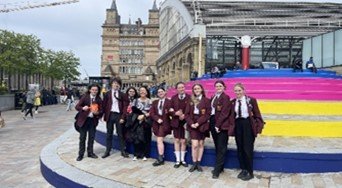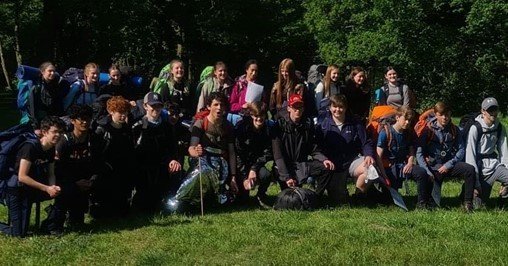 Key Stage 5
It was great to see former student Lizzie Nunnery a professional writer who took time out to visit Maricourt. It was great to see her back in school. Lizzie delivered workshops for academic writing to sixth form students organised by the Royal Literary Fund. Students were able to develop their skills and knowledge to improve their performance across all subject areas. Well done everyone. Year 12 are preparing for their work experience placements. Well done on getting your placements and forms in on time. Good luck to our Year 13 students who are also working hard on their revision and sitting examinations. Good luck to you all.
Career engaging opportunity for anyone interested in this career industry. Thank you to Mrs Whiteside for sharing this opportunity. For further details please see the link below.
Newvu Academy is a DofE-accredited online Esports programme providing structured lessons and challenges that develop key transferable skills while having a whole lot of fun!
With a strong focus on healthy living and mental health, the programme also builds the skills needed for an incredible career in the gaming industry.
NEWVU | THE HOME OF SOCIAL GAMING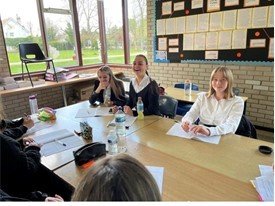 Thank you for reading what the students have been up to this term with regards to career and enrichment opportunities and we look forward to delivering more in the final half term of the academic year. I wish you all parents / carers, staff and students a very restful half term and hopefully we get to enjoy some nice sunshine.
Kind Regards
Mrs Wood
Careers Leader
Curriculum